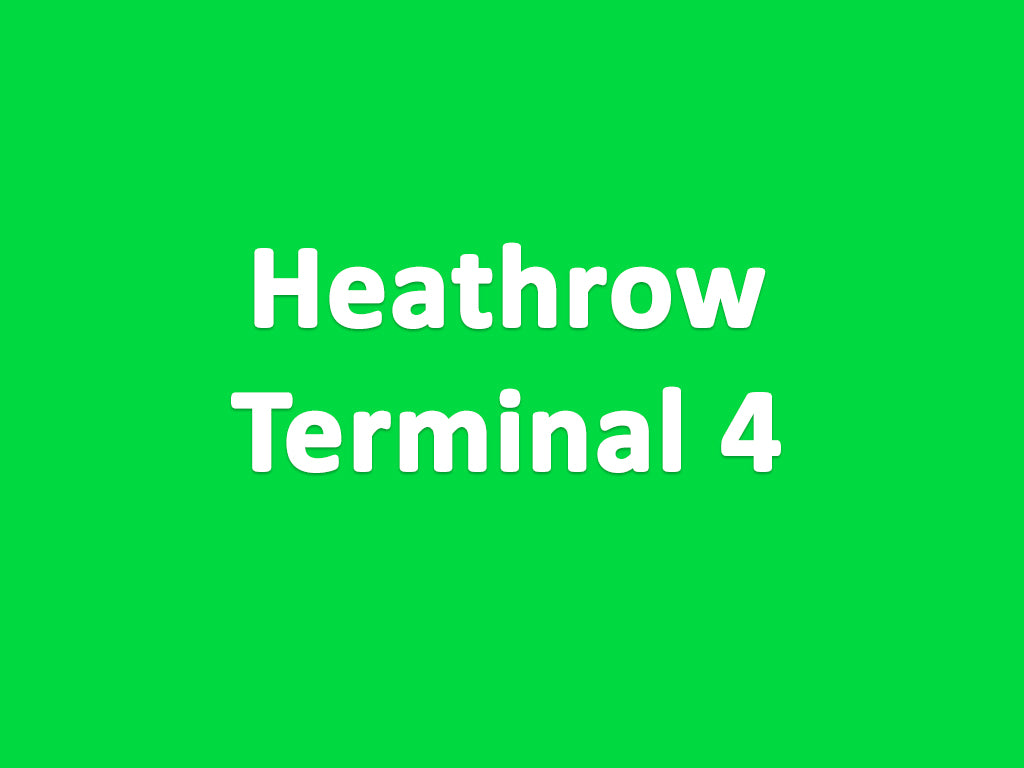 Heathrow Airport Terminal 4 Information
Heathrow Airport Terminal 4 Information Guide
Home to 34 airlines and used by over 9.5 million passengers each year. flights operating from Terminal 4 are mainly for long-haul and European destinations, with Air France, Etihad Airlines, and KLM being some of the major airlines flying from this terminal.
During the COVID-19 pandemic in 2020, Please Note: All flights at London Heathrow airport are currently operating from Terminals 2, 3 and 5. Terminal 4 is used for Red List Countries Arrivals.
Which Terminal? Find airlines and their terminals at Heathrow.
Arriving Passengers
Flight Arrivals are located on the ground floor of the terminal, and Flight Departures on the 1st floor.
Checking In
Check-In is located on the first floor of the terminal, along with Flight Departures. Flight Arrivals are located on the ground floor.
Self service check-in is available with many airlines; it is simple and safe to use and can save you a lot of time at the airport. Self service check-in is available both online and in kiosks located at the airport. Although Terminal 4 has kiosks located near the standard check-in desks for passengers to use, it's always best to check with your airline to see if you can use this service.
Flight Connections 
International connections do not require going through Immigration but all International to Domestic connections do. Domestic to International connecting passengers can use special Immigration check points if baggage is already checked.
Airlines at Terminal 4 
Terminal 4 deals with long haul and European flights, across more than 30 airlines, serving multiple destinations worldwide. Below is an up to date list of the operating airlines from T4 and is known to be correct as of May 2017.
This information is subject to change.
From Monday 20th April 2020, Finnair, Qantas, Beijing Capital Airlines and Qatar Airways will temporarily be relocated from Terminals 3 and 4 to Terminal 2. 
From Tuesday 21st April 2020, American Airlines, and Virgin Atlantic will temporarily be relocated from Terminal 3 to Terminal 2.
Aeroflot

Aeromexico

Air Algerie

Air Astana

Air France

Air Malta

Air Mauritius

Air Serbia

Alitalia

Arik Air
Azerbaijan Airlines

Biman Bangladesh Airlines

Bulgaria Air

China Eastern Airlines

China Southern

El Al

Etihad Airways

Gulf Air

Jet Airways (India)
Kenya Airways

KLM Royal Dutch Airlines

Korean Air

Kuwait Airways

Malaysia Airlines System

Oman Air

Qatar Airways

Royal Air Maroc
Royal Brunei Airlines

Saudia

Tarom

Tunisair

Turkmenstein Airlines

Uzbekistan Airways

Vietnam Airlines
Book your Airport Transfer Service from London Terminal 4 Arrival Lounge, Free Meet and Greet Service on your Arrival