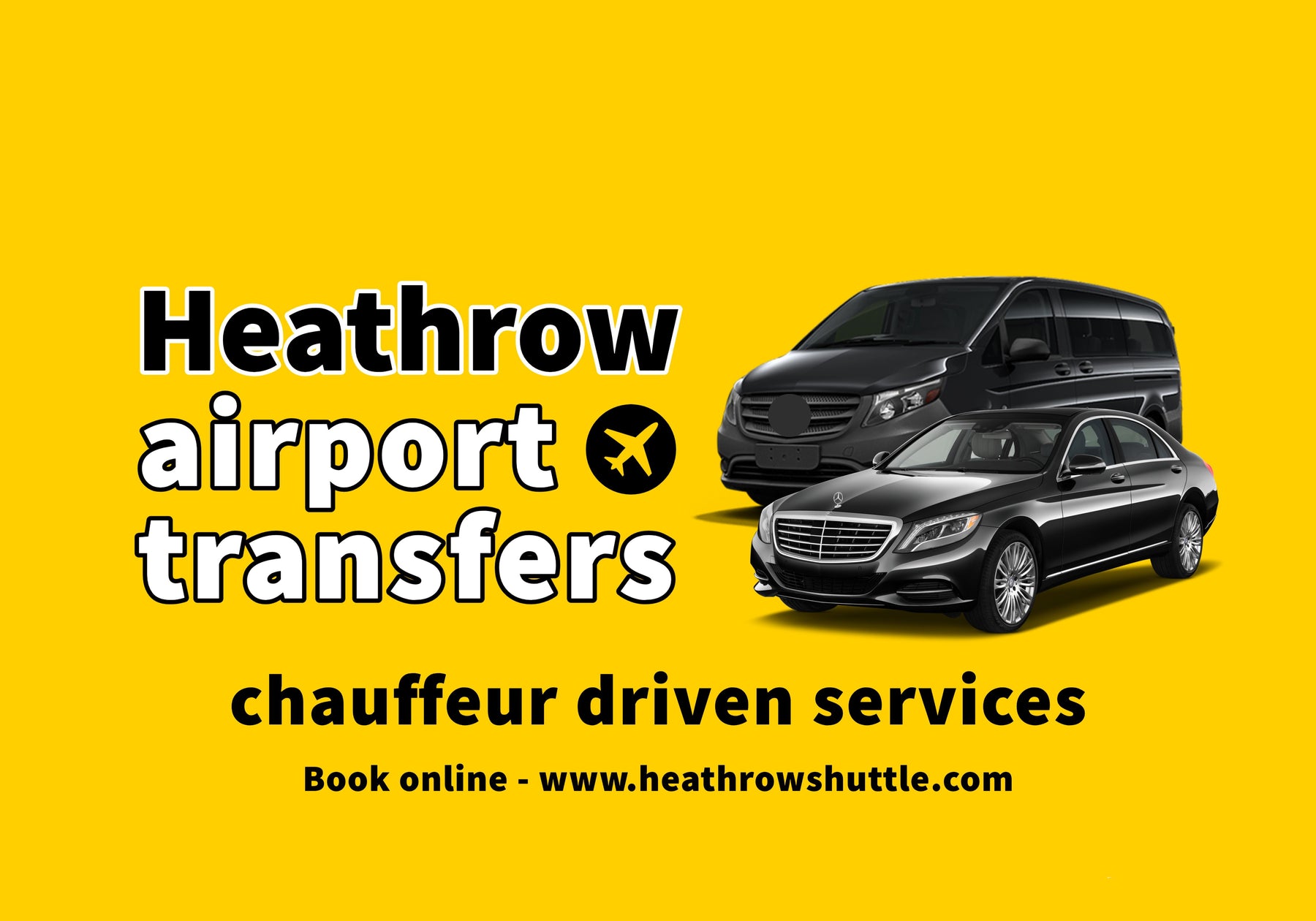 Heathrow Airport Transfers to London
Heathrow Airport Transfers with HeathrowShuttle®. Chauffeur driven door to door private airport transfers to and from London Heathrow airport 24 hours a day 7 days a week.
Offering you the latest Mercedes Benz Luxury sedan cars and minibuses for all your Heathrow airport transfers needs at very affordable prices. 
✔ Fixed Prices - No hidden charges
✔ Free Meet & Greet 
✔ Free Flight Monitoring 
✔ Free 90 minutes waiting time
✔ Luxury Mercedes Benz Vehicles 
✔ Offering extra Legroom 
✔ Ample Luggage Space 
Heathrow Airport Pick Up Services
Get a seamless Heathrow Airport transfer with HeathrowShuttle® and enjoy your onward journey. Whether you're visiting London for the first time or returning home after a great holiday, we'll take you where you need to go. 
With flight tracking, pick-up inside the airport terminal on arrival and free waiting time should you get delayed upon landing, an LHR airport shuttle from HeathrowShuttle® is a great way to continue your journey.
Heathrow Airport Drop Off Services 
Whether you are staying in hotels, hostels, houses or apartments, our drivers will take you right to your departure gate on time.
Group Transfers to and from Heathrow Airport
Book your Heathrow Airport Group Transfers and save money. Book your Heathrow Airport Group Transfers with our low-cost door to door service.
You don't have to worry about arranging transport for a group when you use Heathrow Shuttle. We have years of experience in handling group transfers and we will make sure that you and your party reach your destination in a relaxed and organized manner.