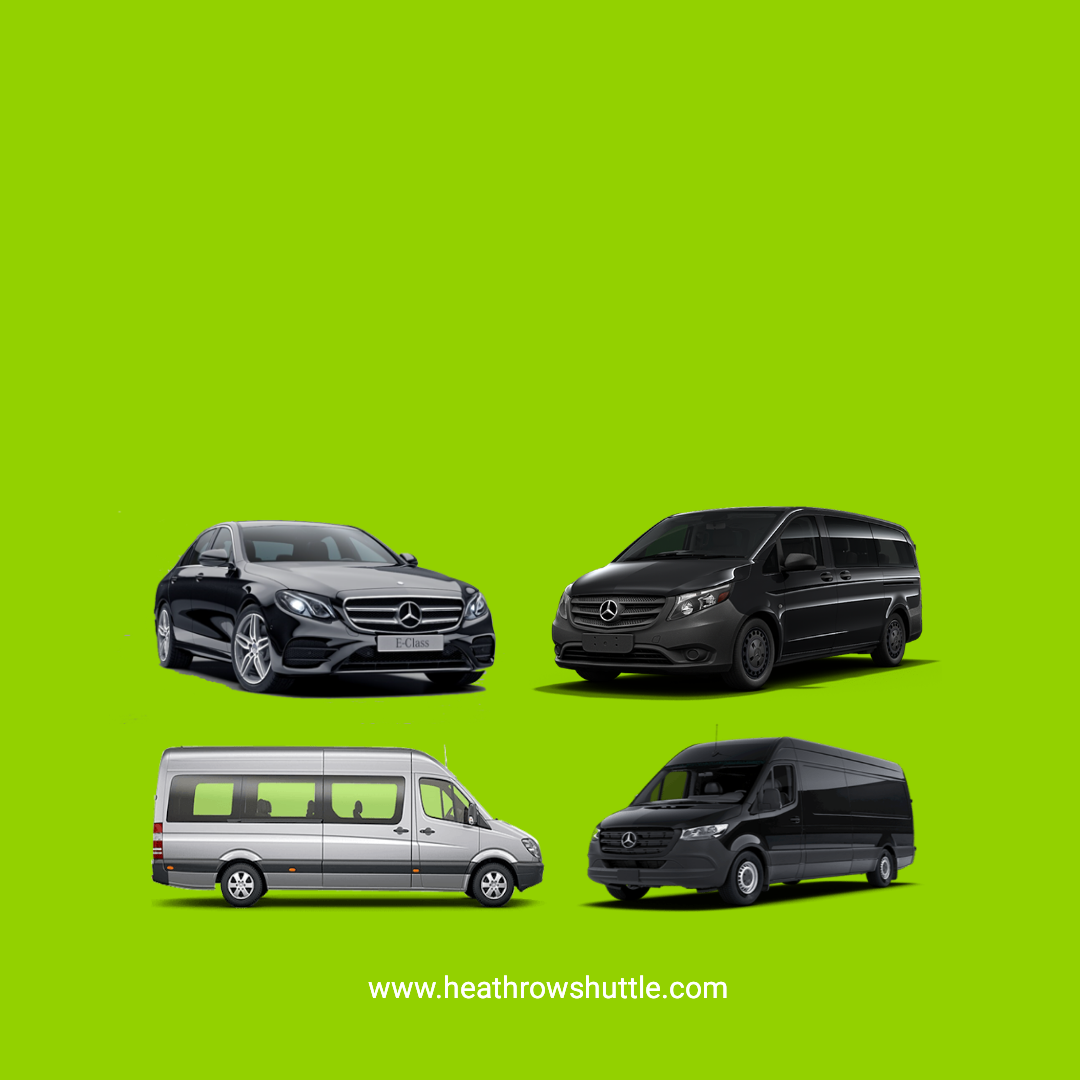 Heathrow Airport Taxi / Minibus Transfers
Heathrow Airport Taxi / Minibus Transfers Services 24 hours a day 7 days a week.
HeathrowShuttle® is a leading airport transportation company located near Heathrow Airport, focusing on low-cost door-to-door Heathrow airport transfers, Gatwick airport transfers and London City Airport transfers to and from London City and other areas for all your transportation needs.
As one of the oldest and largest airport shuttle companies in London, we can ensure that your airport transportation to and from the airport is completely trouble-free, the fastest, and is 20% to 30% cheaper than our main competitors.
Group Transport Specialist
6 to 60 seat luxury minibuses and coaches at London Heathrow Airport can meet all your transportation needs.
Our professionally trained drivers will always greet you with a smile, ready to drive you to any destination in the UK in your scheduled car.
Fully licensed and insured drivers and subcontractors. For just one passenger or hundreds of passengers, looking for a one-way trip or multiple trips to and from the airport, we can handle any number of passengers at the same time here.
Pick up from Heathrow Airport 
Our staff will meet your name board before the arrival lounge at the airport information desk. Our driver will help you with luggage and boarding, and take you to the door of your destination.
We will monitor your flight on the same day, and the driver will stop within 45 minutes of your flight landing and wait for you for 90 minutes. However, if you are late in the arrival or baggage area, please use your phone number to inform us when booking, and we will let the driver wait for you at the airport.
Travelling to Heathrow Airport
Hotels, Hostels, Houses, Apartments we serve them all. Our driver will pick you up from your door and will drop you right outside your departure Terminal. On time, experienced drivers.