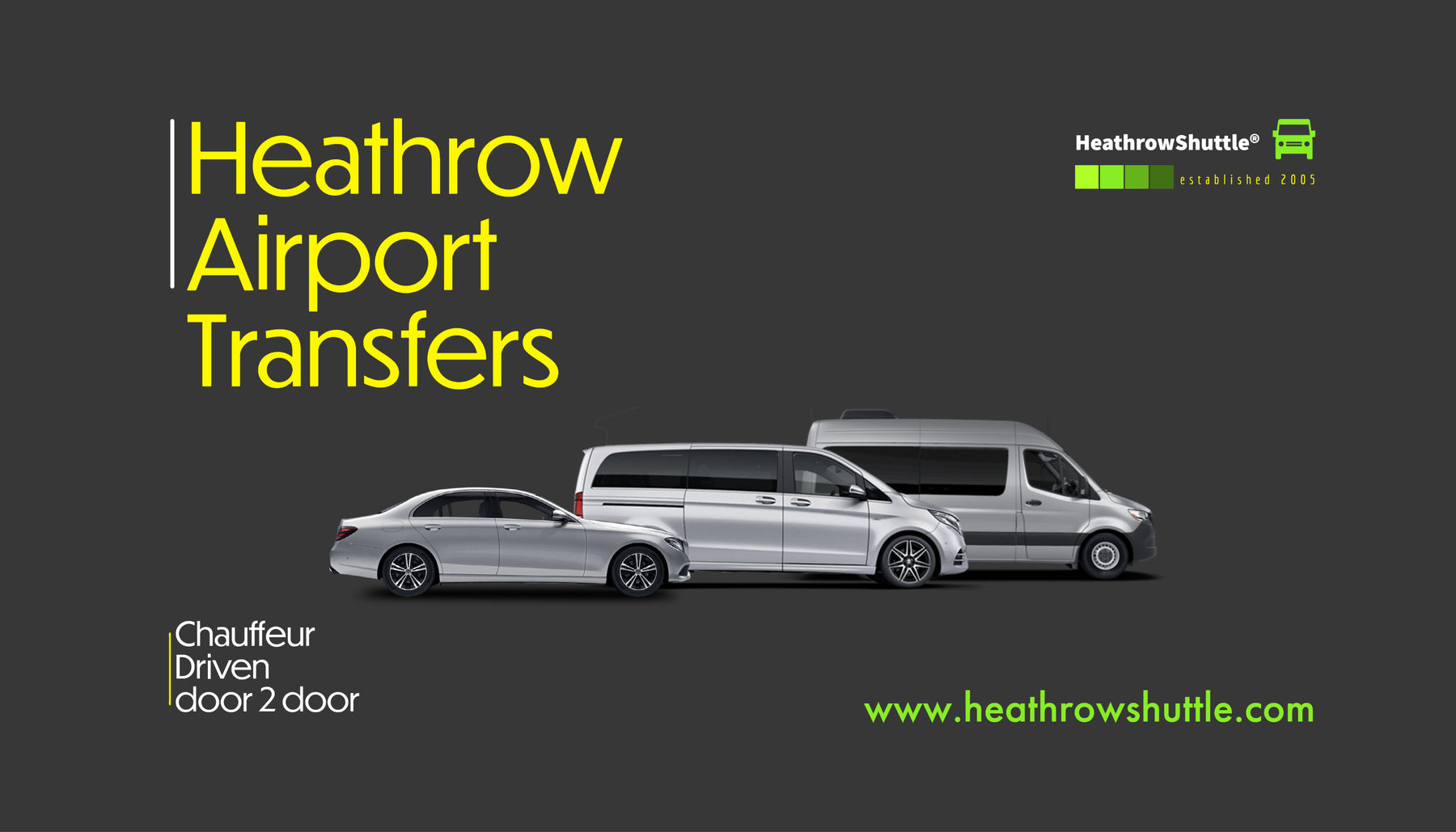 Heathrow Airport Chauffeur Transfers
Heathrow Airport Chauffeur Transfers by Heathrow Shuttle - Travel in style and comfort in pre-sanitised luxury Mercedes Benz vehicles to and from London Heathrow Airport 24 hours a day 7 days a week. 
Our Chauffeur driven door to door private airport transfer starts from as little as £75 per car - Luxury service at economy price. 
Fixed Price – No hidden charges
Free flight monitoring on the day
Free meet & greet on your arrival
90 minutes parking & waiting included
Fully sanitized & clean vehicles
Heathrow Airport Chauffeur – Arrival Services  
We will monitor your arrival flight at London Heathrow airport (LHR) on the day of your arrival, and our chauffeur will park 30 to 40 minutes after your flight has landed, giving you enough time to clear customs and immigration. With your name board, our chauffeur will greet you inside the airport arrivals lounge. Our chauffeur will assist you with your bags and transport you directly to your vehicle in the short stay parking lot (2 to 3 minutes walk from the terminal building). Once you're ready, our chauffeur will drive you directly to your destination in a pre-arranged luxury Mercedes Benz automobile anywhere in the United Kingdom.
Heathrow Airport Chauffeur – Departure Services
Our chauffeur will meet you at your pick-up place on the day of your departure, assist you with your luggage and loading, and then take you directly to your departure terminal once you are ready. For convenient access to the Heathrow airport departure terminals, our chauffeur will drop you off outside the terminal entrance door, near the luggage trolley area.
Chauffeur Transfers from Heathrow Terminal 2 
Chauffeur Transfers from Heathrow Terminal 3 
Chauffeur Transfers from Heathrow Terminal 4
Chauffeur Transfers from Heathrow Terminal 5