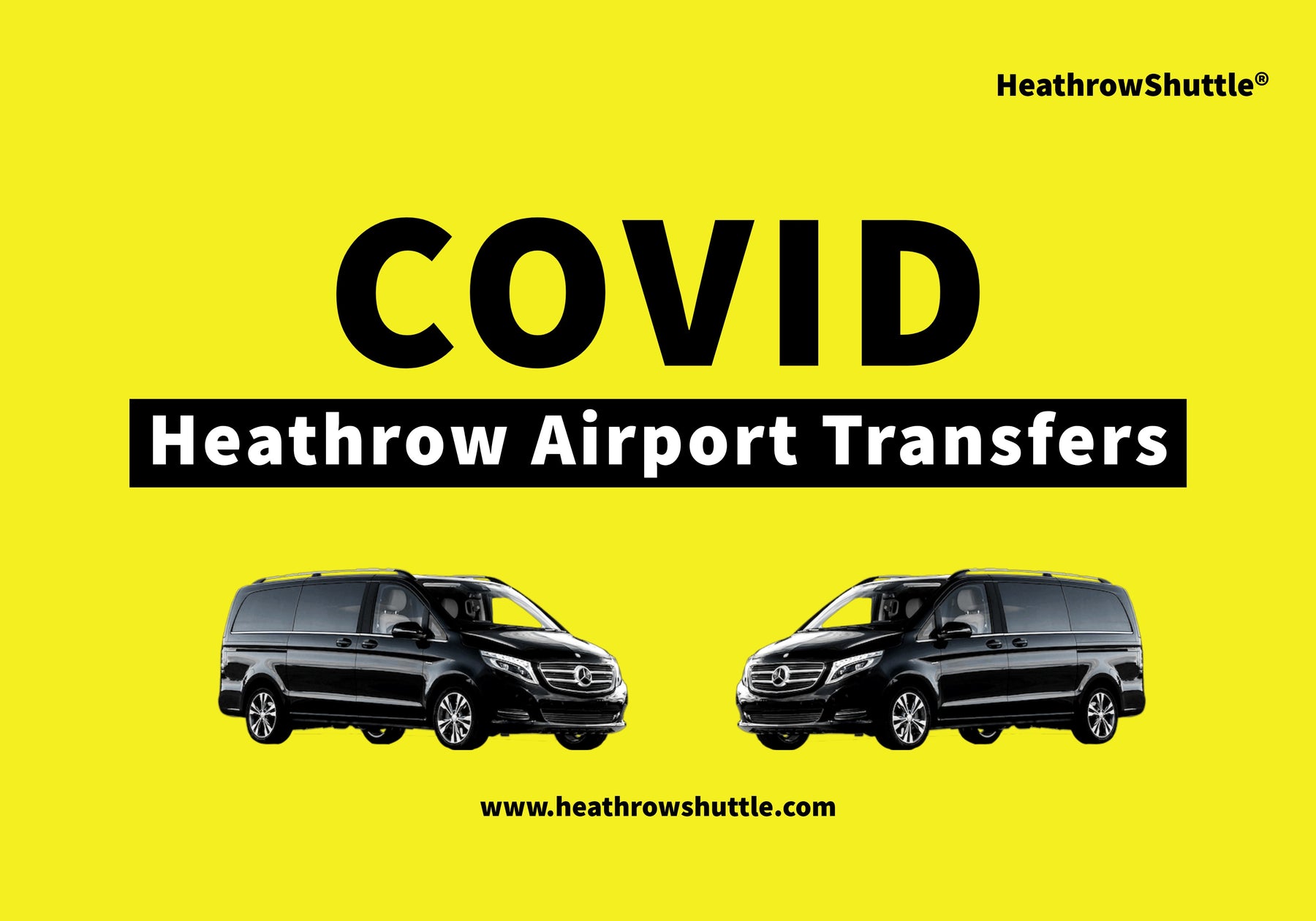 Heathrow Airport Transfers Covid
Heathrow airport transfers Covid safety and travel tips. 
Heathrow airport transfers during the Covid-19 pandemic to and from London Heathrow airport (LHR) to any destination in the UK by Heathrow Shuttle. Find low-cost door to door travel options to and from Heathrow airport transfers during Covid.
The UK Government has advised that fully vaccinated passengers arriving in England must: - Take a PCR test due to the introduction of a new Coronavirus strain.
Travel may feel different than it did the last time you travelled, but our first focus has always been and will always be the safety of both our clients and staff. We've continued to improve our preventative procedures in order to keep everyone safe.
Heathrow Airport Transfers to and from London Heathrow Airport to any destination 24 hours a day 7 days week.
Free meet & greet services on arrival – 90 minutes free waiting & parking included – Fixed prices.
Preparing for your trip from Heathrow during COVID
As numerous limitations remain in effect, we recommend consulting the Government Foreign Travel Advice to determine the entrance requirements for your location. Please see our dedicated page if you need to book any pre-departure tests for the country you are visiting.
Here are a few things to keep in mind when travelling to Heathrow airport:
In addition to your passport and ticket, please keep in mind that Heathrow Airport requires all passengers to wear a face covering while at the airport.
Some countries need passengers to provide documentation of a negative COVID-19 test within particular timelines of departure, so check the Foreign Commonwealth and Development Office website for the regulations of your destination.
Good hand and personal hygiene habits are thought to be the most effective reaction to the virus, so please use the restrooms, hand sanitizer stations, and keep a safe distance from others.
Face coverings are still required on all TFL services, including the Heathrow Express train. Other carriers are adhering to government guidelines, which recommend that passengers wear face coverings while on board. At all bus terminals and train platforms, face coverings are compulsory.
If you are dropping off passengers at the airport by car, you may do so as usual, but you will not be permitted to enter the terminal unless you are travelling.
Heathrow airport transfers Covid